Submitted by
Rebecca Stanisic
on 24 October 2022

Parents, you may be aware that Media Literacy Week is October 24-28 and Digital Citizen Day is October 26, but we should talk about digital media literacy all year round. We are raising kids who are going to be so much better at using media for (hopefully) good; for their education, careers, community giving and passions. It's moving quickly and we are trying to keep up.
It doesn't mean that we know all the answers, or that we will always have them. Even if we could keep up with the changing technology or apps, it's overwhelming. Trends come and go and change faster than we are able to understand. Sometimes, it just means we become 'old' and 'cringe', other times, we feel lost as parents. There are resources to help.
The MediaSmarts website has the information we need, of course. I love the list below from the Digital Citizen Day page because they are actionable items.
Each of these topics give us an opportunity to chat with our kids about important topics. They can start casual but relevant conversations with our kids at the dinner table, on the drive to the store, or when we have a few quiet moments together (which I know can be hard to get as the kids get older!).
Ask your kids about misinformation online and if they know of any examples. Or ask them to share ways that they and their friends decide whether or not to post a photo that has other people in it. They likely already have had to consider reputable sources when working on school projects but it's a good time to remind them that not everything on the internet is fact!
From the Digital Citizen Day Page: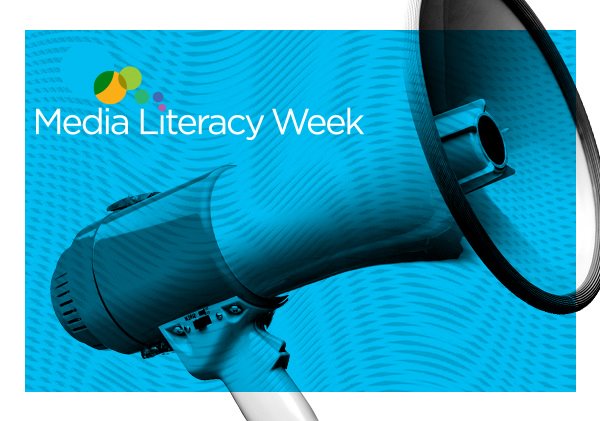 Here are some examples of how we can all be responsible digital citizens and help build a better online world:
We can all carry the conversations of Media Literacy Week and Digital Citizen Day beyond October. Browse the MediaSmarts website as a starting point. While I know I usually write parenting blogs that are a little silly, or just for fun, I wanted to highlight that as a parent, there are serious discussions that need to happen too. It's always evolving, but hey, that's how everything else in parenthood goes as well!