Digital Citizen Day
October 25, 2023
We all have a role to play in our online world, and we are all digital citizens. The second annual Digital Citizen Day will take place during Media Literacy Week on October 25, 2023, encouraging all Canadians to spread positivity online using #DigitalCitizenDay.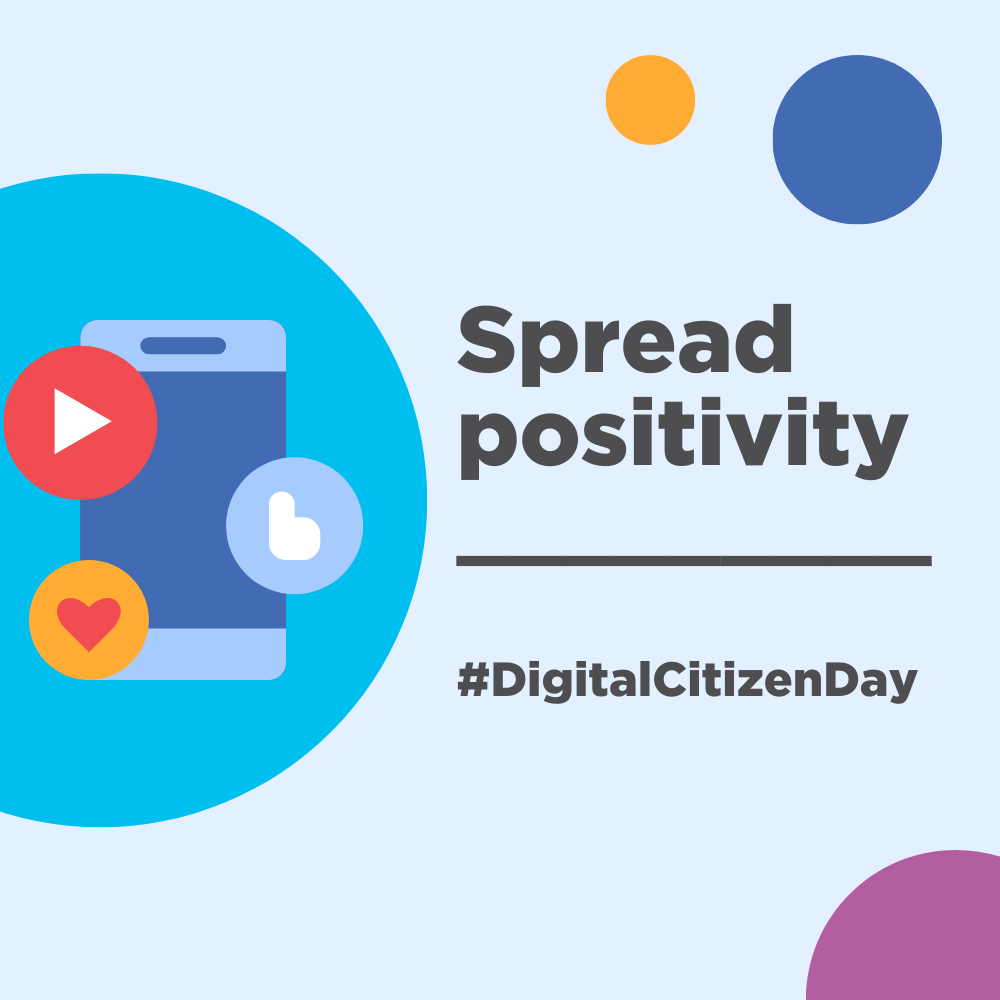 Spreading positivity online
This Digital Citizen Day, share one positive thing you're doing online using #DigitalCitizenDay. Here are some examples: 
I use respectful language online
I take a moment and think before posting
I post a kind or constructive comment instead of spreading negativity
I remind myself that there's a real person behind the screen
I push back against hate and prejudice when I see them online
I use digital tools to connect with my friends and family and to be an active citizen in my community
I check reputable sources before sharing info
What does it mean to be a digital citizen?
Being a digital citizen is about working to ensure you are contributing to the health and well-being of your communities. How are you contributing to a positive culture online?
Here are four tip sheets and videos about the different aspects of digital citizenship:
How can I get involved?
Spread the word on social media using #DigitalCitizenDay and the resources in the 2023 promo kit here. Share how you spread positivity online and tag us @MediaSmarts in your posts so we can share them!
Are you an educator or community organizer? Plan Digital Citizen Day activities for your organization or classroom using the resources in the Teachers' Hub.
Sign up for our newsletter to receive the latest information on Digital Citizen Day!
Lead Sponsor