Submitted by
Matthew Johnson
on 15 Jul 2008.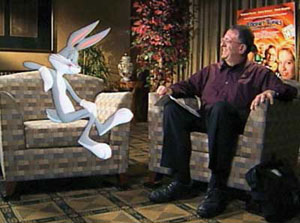 Media educator John Pungente's series Beyond the Screen, airing on Bravo!, now has its own Web site, where teachers can find resources and tips on integrating the series into their classrooms. Father John Pungente, a longtime media educator and founding Board member of MNet, planned the series as a follow-up to his acclaimed Scanning the Movies. Like its predecessor, Beyond the Screen is intended as a way of teaching viewers to "read" movies. In Beyond the Screen Pungente uses clips from current movies and interviews with cast and crew to shed light on filmmaking techniques, genre, and theme. The Web site offers showtimes and previews of upcoming episodes and links to teachers' guides. (So far the only guide that's been posted is for Speed Racer, but the guide for The Dark Night should be up shortly; upcoming episodes on Sisterhood of the Traveling Pants and Harry Potter and the Half-Blood Prince should be popular as well.)
As a Canadian pioneer in media education, Pungente has had a long career of opening audiences' eyes to the craft and the meaning to be found behind movies. As he puts it, "There are few people who have not seen The Wizard of Oz. One of my favourite moments comes toward the end of the movie when Dorothy pulls aside the curtain and reveals the truth about the wizard. In Beyond the Screen, we want to pull back the curtain on the movies we watch."
You can learn more about Beyond the Screen at www.beyondthescreen.com.