On The Loose: A Guide to Life Online For Post-Secondary Students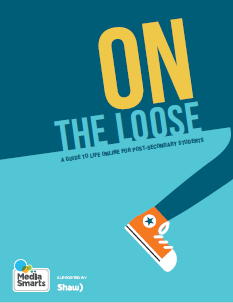 On the Loose: A Guide to Online Life for Post-Secondary Students supports young adults who are experiencing both new freedoms and challenges in their post- secondary life. It covers a variety of digital issues that students may require guidance on, including: school work; money and security; relationships online; and trying to stay healthy.
The bilingual guide is a companion resource to the Your Connected Life guide for high school students. Both resources were supported with financial contributions from Shaw Communications.