Break the Fake Tip #4: Check other sources
This step may sometimes be the last one you do, but it could also be the first. The News tab is better than the main Google search for this step because it only shows real news sources. While not every source that's included is perfectly reliable, they are all news outlets that really exist. Here is an example of how this works: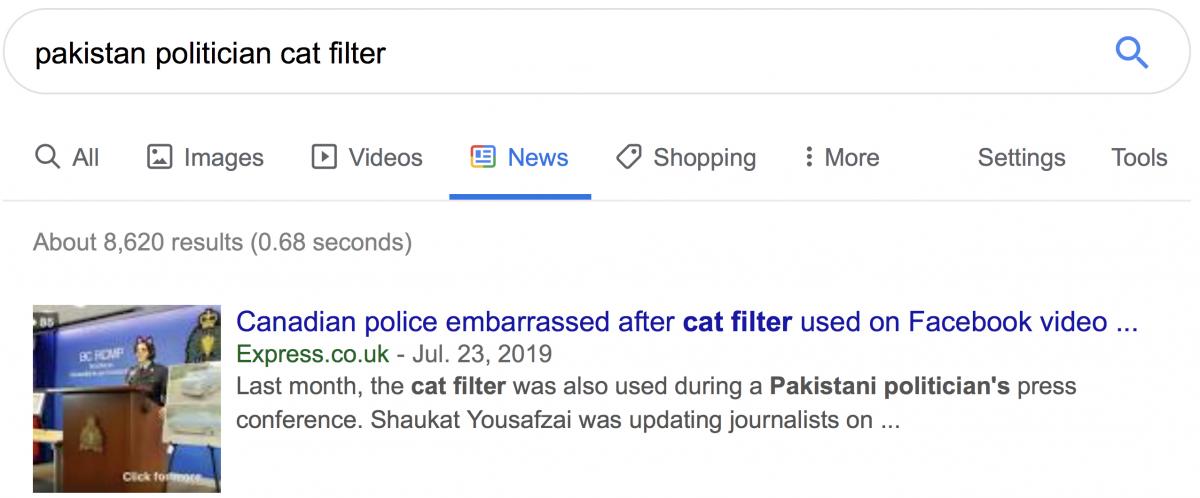 You can also use our custom news search, bit.ly/news-search, which searches ten Canadian and international sources of reliable news.
By taking this step, you can be sure you get the whole story. Remember, all sources make mistakes sometimes, but reliable ones will correct them.
Looking at other sources can help you find out if the first place you saw something might have been leaving something out. This is also a good way of discovering any possible bias that might exist in any one source
Use Control-F (Command-F on a Mac) to quickly search a website for a word or phrase.

You can also use this step to find out whether something agrees with what most experts on that topic think – what's called the consensus view. While it's generally good reporting to give both sides of a story, including views that experts agree aren't right can result in spreading misinformation.
You can use our custom search bit.ly/science-search to find the consensus on specialist topics like science and medicine.
If you want to know if another specialist source is reliable, check out the Verify the Source tip sheet.
Make sure to take these steps to double-check before you share anything you see online, every time. Because only you can Break the Fake.

This tip sheet is part of the Break the Fake project. This project has been made possible in part by the Government of Canada