First Person
Lesson Plan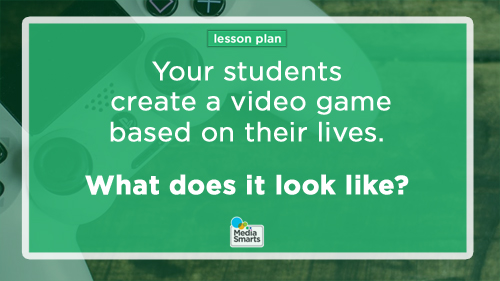 Level: Grade 9-12
Author: Matthew Johnson, Director of Education, MediaSmarts
Duration: 2 to 2 ½ hours




This lesson is part of USE, UNDERSTAND & ENGAGE: A Digital Media Literacy Framework for Canadian Schools.
Overview
In this lesson students consider diversity representation in games by identifying examples of diversity in the games they play and comparing their findings to statistics on diversity in the Canadian population. They then learn how media works can act either as mirrors (reflecting a person or group's identity or experience) or windows (giving insight into another group's experience) and analyze games to understand how their design features affect how they represent diversity. Finally, students "remix" a game design to make it act as a better mirror or window. 
This lesson is part of the That's Not Me: Diversity in Media lesson series.
Learning outcomes
Key concepts:
Media have social and political implications
Each medium has a unique aesthetic form
Digital media experiences are shaped by the tools we use
Learning goals:
Students will:
Know:
identify examples of diversity representation in games
select a game for analysis
Understand:
analyze the content and affordances of a video game
assess the impact of affordances and defaults on diversity representation
Do:
identity content and affordances in a game the impact its representation of diversity
explain the impact of affordances and defaults on diversity representation
remix a game design in way that changes its function as a window or mirror
This lesson and all associated documents (handouts, overheads, backgrounders) are available in an easy-print, pdf kit version.