Speak Up! Your guide to changing the world, online and off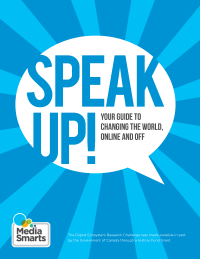 Thanks to the internet and social media like Instagram, Snapchat or TikTok, it's easier than ever to  share your views and encourage others to join you in making change. And, due to research conducted as part of the Digital Ecosystem Research Challenge (DERC), we know a lot about how some Canadians are using digital media to get involved in politics. This guide will help show you the ways you can use social networks to make your voice heard and make a difference.
The Digital Ecosystem Research Challenge was made possible in part by the Government of Canada through a History Fund Grant.