It has been documented in children as young as three [1], but it is adolescents who appear to be most at risk for developing unhealthy attitudes towards their bodies based on this perception. At a time where young people are focused on developing their individual identities [2], they are also highly susceptible to both social pressure and media images [3] which can have a profound effect on how they see their bodies. [4]
Having poor body image can have numerous negative effects: one of the most common is lowered self-esteem, which carries with it its own associated risks. In a national U.S. study in 2008, 25 per cent of girls with low self-esteem injured themselves on purpose (compared to four per cent of girls with high self-esteem); and 25 per cent reported disordered eating (compared to seven per cent of girls with high self-esteem).[5]
Poor body image is also connected to bullying, [6] with youth who have poor body image more likely to be perpetrators or targets of bullying behaviour. [7] (See our resources on gender stereotyping and cyberbullying for more on how to deal with this issue.)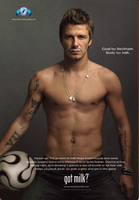 Traditionally seen as more of a girls' issue, in the past decade a growing body of research has emerged exploring body image and boys: a 2012 study found that 50 per cent of both boys and girls in Grade 10 felt that they were either too thin or too fat. [8] A 2011 Canadian study concluded that adolescent boys also experience anxieties about their bodies, although they are less willing to talk about them. [9] Health professionals also note that boys, like girls, are not immune to media images that promote narrow standards of attractiveness.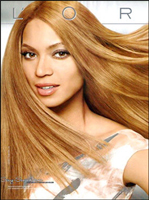 In the past, ethnicity was considered a protective factor, with African-American girls and women reporting less body dissatisfaction. However, the protective effects of culture and ethnicity may no longer hold. Recent research has shown that even cultures that have traditionally had positive views of larger bodies, such as Mexico and Samoa, have begun to adopt the thin ideal [10] and more and more, Black models and entertainers are expected to conform to White standards of thinness and attractiveness.
In a world where pervasive media images fuel unrealistic expectations about how we should look – and dissatisfaction if we fail to make the grade – it is vitally important that both girls and boys be taught the media literacy skills they need to critically engage with media representations of male and female bodies. The following sections explore the role various media play in influencing our perceptions about how we look and the role that media education can play in changing these representations and perceptions.
---
[1] Harriger, J.A., R.M. Calogero, D.C. Witherington et al. 2010. Body size stereotyping and the internalization of the thin ideal in preschool girls. Sex Roles: A Journal of Research 63: 1-5
[2] Slater, A., & Tiggemann, M. (2002). A test of objectification theory in adolescent girls. Sex Roles, 46(9/10), 343 – 349
[3] Tiggeman, M., & Pickering, A. S. (1996). Role of television in adolescent women's body dissatisfaction and drive for thinness. International Journal of Eating Disorders, 20(2), 199 – 203
[4] Clark, L., & Tiggemann, M. (2007). Sociocultural influences and body image in 9 to 12 year-old girls: The role of appearance schemas. Journal of Clinic Child and Adolescent Psychology, 36(1), 76-86.
[5] Dove Self-Esteem Fund. "Real Girls, Real Pressure: A National Report on the State of Self-Esteem." Commissioned: June 2008. http://content.dove.us/makeadiff/pdf/Self-Esteem_Report.pdf.
[6] Brixval, Carina et al. Overweight, body image and bullying – an epidemiological study of 11- to 15-year-olds. European Journal of Public Health, March 7 2011.
[7] Shelton, Sarah and Laura Liljequist. Characteristics and behaviors associated with body image in male domestic violence offenders. Eating Behaviors Volume 3, Issue 3, Autumn 2002, Pages 217-227.
[8] Freeman et al. (2012). The Health of Canada's Young People: A Mental Health Focus. Public Health Agency of Canada.
[9] Norman, M. (2011) Embodying the Double-Bind of Masculinity: Young Men and Discourses of Normalcy, Health, Heterosexuality, and Individualism. Men and Masculinities, 14, 4: pp. 430-449.
[10] Alexandra Brewis, Amber Wutich, Ashlan Falletta-Cowden, and Isa Rodriguez-Soto, "Body Norms and Fat Stigma in Global Perspective." Current Anthropology 52:2 (April 2011).