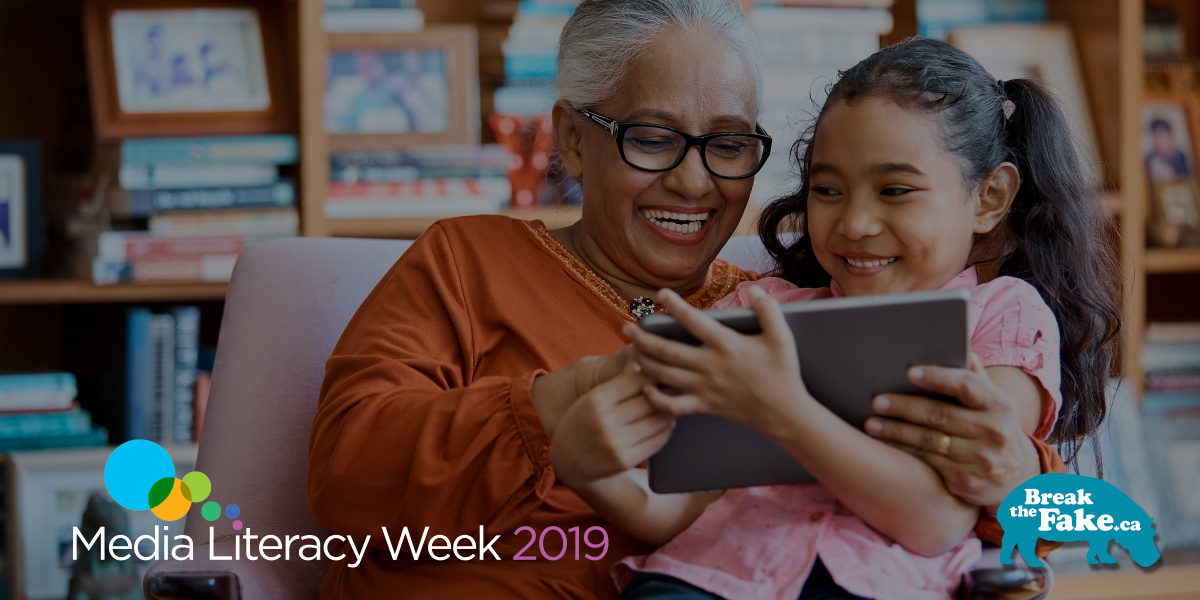 Break the Fake
Join us for Media Literacy Week October 7-11, 2019 and help stop the spread of fake info online 
What's Break the Fake?
It can be tough to tell what's true and what's "fake news" just by looking at a headline. But it's easy to do a quick check and get the real facts when something doesn't look right online. We want you to help us Break the Fake by stopping the spread of false info and getting Canadians to check before sharing!
In time for Media Literacy Week, we have new Break the Fake resources for you to use including: a free workshop anyone can use to host an event, fact-checking tip sheets, lesson plans and other resources for educators and more!
About Media Literacy Week
Media Literacy Week is an annual national campaign hosted by MediaSmarts and the Canadian Teachers Federation to promote digital and media literacy, with activities and events taking place in classrooms, libraries, museums and community groups from coast to coast to coast.
Whether you're a community organizer, educator or simply an engaged online citizen, join us from October 7-11, 2019 to Break the Fake and remind Canadians to check before sharing news and info online.
Media Literacy Week Collaborators
Whether you want to host an event or simply help us promote Media Literacy Week, we want to add you to our growing list of Collaborators. Over the past 13 years, our Collaborators have promoted activities around digital literacy and put on a wide variety of events including film festivals, panel discussions, workshops and more. 
Check out which organizations are taking part in Media Literacy Week this year.
Events
Want to host an event during Media Literacy Week? Contact us to tell us what you have planned, or to get ideas and help on how to get started! Visit the Become a Collaborator page to find out more.
Find a Media Literacy Week event near you.
Media Literacy Week Sponsors
Media Literacy Week Lead Partners