Data Defenders (Grades 4-6)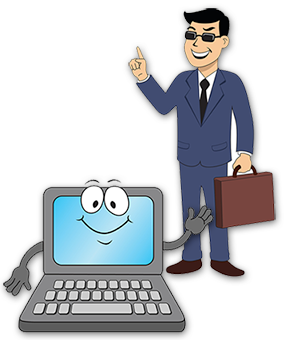 Data Defenders is an interactive game that teaches children and pre-teens the concept of personal information and its economic value, and introduces them to ways to manage and protect their personal information on the websites and apps they enjoy.
The core gameplay of Data Defenders is a "match-three" game which introduces players to key concepts of the information economy, particularly the idea that we pay for many online services and activities with our personal information. The game lasts two rounds.
In the first round, players try to get the highest possible score by matching tiles (which stand for different types of personal information) before they run out of moves. In the second round, players are told that their new goal is to keep their privacy score as high as possible. To help them do this, they can take quizzes that show them how to protect their privacy online and prevent them from losing privacy points.
Data Defenders is built in HTML5 and is compatible with most modern browsers and tablet devices.
Because the word "ad" appears throughout the Data Defenders game, some ad blockers may prevent it from playing. If you find that the game is not playing correctly, please add the Data Defenders web page (http://mediasmarts.ca/sites/mediasmarts/files/games/data-defenders/) to the list of exceptions (sometimes called 'whitelist') in your ad blocker settings and restart the game.
Teacher's Guide (PDF)
This Teacher's Guide includes background information, learning expectations and points of discussion on the types of personal information and privacy-management strategies that are presented in the game. The guide also includes an overview of the Data Defenders game and links to further resources to help students to develop skills and confidence to manage their privacy online.
Parent's Guide (PDF)
This Parent Guide includes an overview of the game, suggestions on how to play the game, tips on discussing and actively managing privacy with your children, and links to other resources online should you wish to dig deeper into the subject.