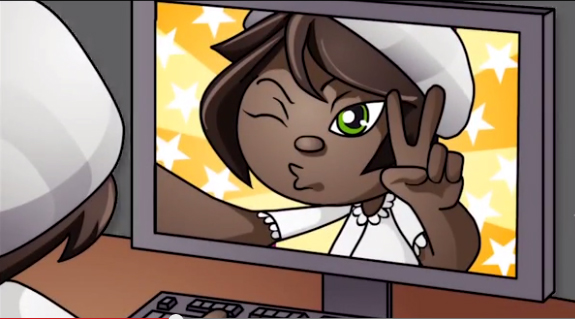 MediaSmarts has partnered with TELUS to develop resources for two online portals designed to help keep Canadian families and kids safe online:
The TELUS WISE online educational program focuses on Internet and smartphone safety/security to help keep families safe from online criminal activity such as financial fraud and cyberbullying.
The TELUS WISE footprint  website provides tweens and teens with a fun and engaging way to learn about their digital footprint and how to keep it clean. Kids register with the site to access online videos and interactive quizzes in order to complete a TELUS WISE footprint challenge.
The following resources from the TELUS WISE program are available here:
This activity book includes comic strips and tips to provide kids with a fun way to learn about making safe and ethical online decisions. The book can be used as a stand-alone resource.  
This guide offers adults teachers, parents, coaches, community leaders and youth mentors engaging activities to support the online TELUS WISE footprint challenge. The guide also includes extension activities for the comic strips in the activity book.
This comprehensive guide for parents is customized by age group and covers topics from establishing social media rules to talking to your kids about online relationships and offensive content.
This guide helps parents understand the issues around smartphones before deciding if their child is old enough to have one. These include safety, data use, apps, security, privacy and cyberbullying.