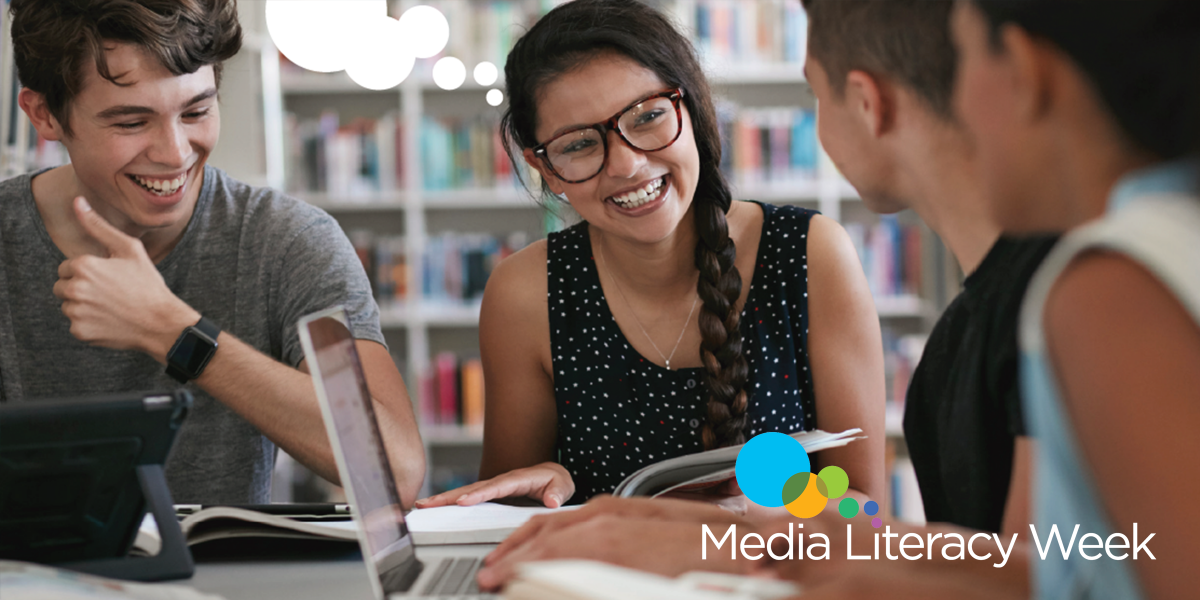 Media Literacy Week
Thank you for making Media Literacy Week 2019 our biggest and best yet, with activities and events held across the country by our 114 amazing Collaborators! 
  
Stay tuned for more to come on next year's activities, and please continue to make use of our free Break the Fake resources throughout the year. 
About Media Literacy Week
Media Literacy Week is an annual national campaign hosted by MediaSmarts and the Canadian Teachers Federation to promote digital and media literacy, with activities and events taking place in classrooms, libraries, museums and community groups from coast to coast to coast.
Take a look at how Collaborators took part in 2019.
Break the Fake
Media Literacy Week 2019 was better than ever! We encouraged Canadians of all ages to Break the Fake by bringing back the house hippo, and shared a suite of resources that anyone can use to learn how to check whether something is true online.
Check out our materials and use them in your classroom, office, home or community:
Media Literacy Week Collaborators
Whether you want to host an event or simply help us promote Media Literacy Week, we want to add you to our list of Media Literacy Week Collaborators! In 2019, 114 Collaborators promoted activities around digital literacy and put on a wide variety of events including panel discussions, workshops and more.
Events
Take a look at all the great events that took place across the country for Media Literacy Week 2019.
Resources
Find all our Break the Fake educational materials
Visit our Press Centre
Sign up for our Media Literacy Week newsletter 
Contact us for more information at mlw@mediasmarts.ca
Engage Your Classroom
Teach your students how to spot false information during Media Literacy Week and beyond! Use the following Break the Fake lesson plans in your classroom:  
Media Literacy Week 2019 Sponsors
Media Literacy Week Lead Partners