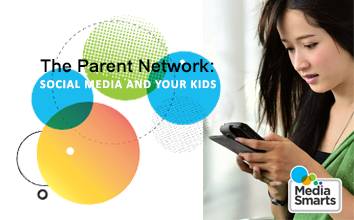 Understanding the connected world of kids and teens can be challenging for parents because adults don't communicate online in the same way and are not necessarily using the same social media. Even more challenging is the reality that there's always something new, coming around the corner.
The purpose of The Parent Network workshop is to help parents better understand how their kids are using social networking and to provide them with tips and tools they can use to help them minimize negative experiences and maximize the positive opportunities that social media has to offer. Post-workshop activities provided in the workshop guide give parents a chance to reflect and build on what they've learned in the presentation.
The workshop is designed to be presented in either a school or community setting, as a stand-alone event or as a companion to the Respecting Yourself and Others Online workshop for teens.
The workshop comprises a slide show and facilitators guide.
The Parent Network: Social Media And Your Kids workshop was made possible by financial contributions from Bell.