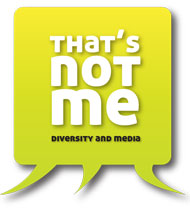 Framed around key concepts of media literacy, the That's Not Me tutorial examines how entertainment and news media represent diversity and the impact these media portrayals can have on the value we place on individuals and groups in society. The tutorial explores how the media industry is changing to better reflect Canadian society and provides strategies for challenging negative representations and engaging young people in advocating for more realistic and positive media portrayals.
The tutorial is part of the Diversity and Media Toolbox.
This game requires an Internet Browser that supports Flash Player. If you require an updated version of Flash player, you may download it from https://get.adobe.com/flashplayer/.