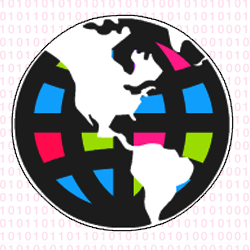 In November 2011 MyWorld was honoured by the MEDEA Awards in the 'Highly Commended' category.
MyWorld: A digital literacy tutorial for secondary students aims to teach students essential digital literacy skills through simulating their favourite online experiences. The tutorial is divided into four chapters, each of which focuses on a particular aspect of digital literacy: researching and authenticating online information, managing privacy and reputation, dealing with online relationships and using digital media in an ethical manner.
In each chapter, students use a variety of online tools and environments — a search engine, a social networking site, for example — to complete tasks that challenge their digital literacy skills. These tasks are based on issues youth encounter daily, relating to their friends, schoolwork and personal lives.
MyWorld includes:
an interactive online tutorial
training presentations on each chapter for teachers
an extensive Teacher's Guide with detailed instructions and assessment tools
a Classroom Activities Guide with background information, student handouts, and introductory, warm-up, follow-up and extension activities
This promotional video provides an overview of the MyWorld student tutorial.

Annual Licence Fees
PLEASE NOTE: MyWorld is only available to the following education organizations and is not available to individuals, community groups or public libraries.
All fees are quoted in Canadian dollars before applicable taxes.
Individual School Licence - $400
District-wide Licence - $108 per school when all intermediate and/or high schools in the district are included, plus tax (Minimum fee $400)
Faculty of Education Licence - $525
University or College Licence - $770
International Licences
All of MediaSmarts' licensed resources are available to educators outside of Canada.
International licence fees are payable in Canadian dollars or U.S. dollars at the current U.S./Canadian exchange rates.
Questions?
For information about previewing MyWorld or purchasing a licence please contact us:
licensing@mediasmarts.ca
Telephone 1-613-224-7721
Toll free in Canada 1-800-896-3342
Fax: 613.761.9024