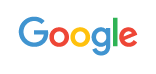 We were delighted to welcome Google onboard as a Silver Sponsor of our organization in 2011. Google is a great supporter of our work and a promoter of the importance of digital literacy among Internet stakeholders in Canada: Google's YouTube brand has been a Gold Sponsor of MediaSmarts' Media Literacy Week since 2009.
In 2012, Google deepened its support of MediaSmarts when it became a "Signature Program Funder" of the Web Awareness Workshops Series for Ontario public libraries program. We look forward to building on our relationship with Google through digital literacy partnerships that benefit Canadian homes, schools and communities.
In addition to its financial support we are delighted to have Google represented on our Board of Directors.
Programs we have partnered with Google on include:
Digital Youth Summit 150: Bridging Dialogue Across Digital Generations: With funding from Google, MediaSmarts and the Information and Communications Technology Council hosted the third National Digital Youth Summit in 2017, which provided an opportunity for adults to engage directly with young Canadians to learn their perspectives on digital literacy skills for entrepreneurialism, civic engagement and citizenship.
Media Literacy Week sponsorship: Google, under its YouTube banner, has been a Gold sponsor of this national initiative since 2009.
Digital Youth Summit 2015: With funding from Google, MediaSmarts and the Information and Communications Technology Council hosted a National Digital Youth Summit to hear directly from Canadian students about the topic of digital skills for life and work.
Mapping Digital Literacy Policy and Practice in the Canadian Education Landscape: Launched in 2015 with funding from Google, this discussion paper draws on policy and curriculum documents from across the country to synthesize key concepts and best practices in current digital literacy education.  
Privacy Pirates: Launched in 2011 by MediaSmarts, Privacy Pirates is an interactive game for children ages 7-9, which introduces them to the concept of online privacy and teaches them to distinguish between information that is appropriate to give out and information better kept private.
Google Safety Centre:  MediaSmarts joined the Canadian section of Google's Safety Centre in 2009. The Safety Centre features information from experts and prominent safety organizations to educate families on issues such as online privacy, cyberbullying and sexual exploitation.